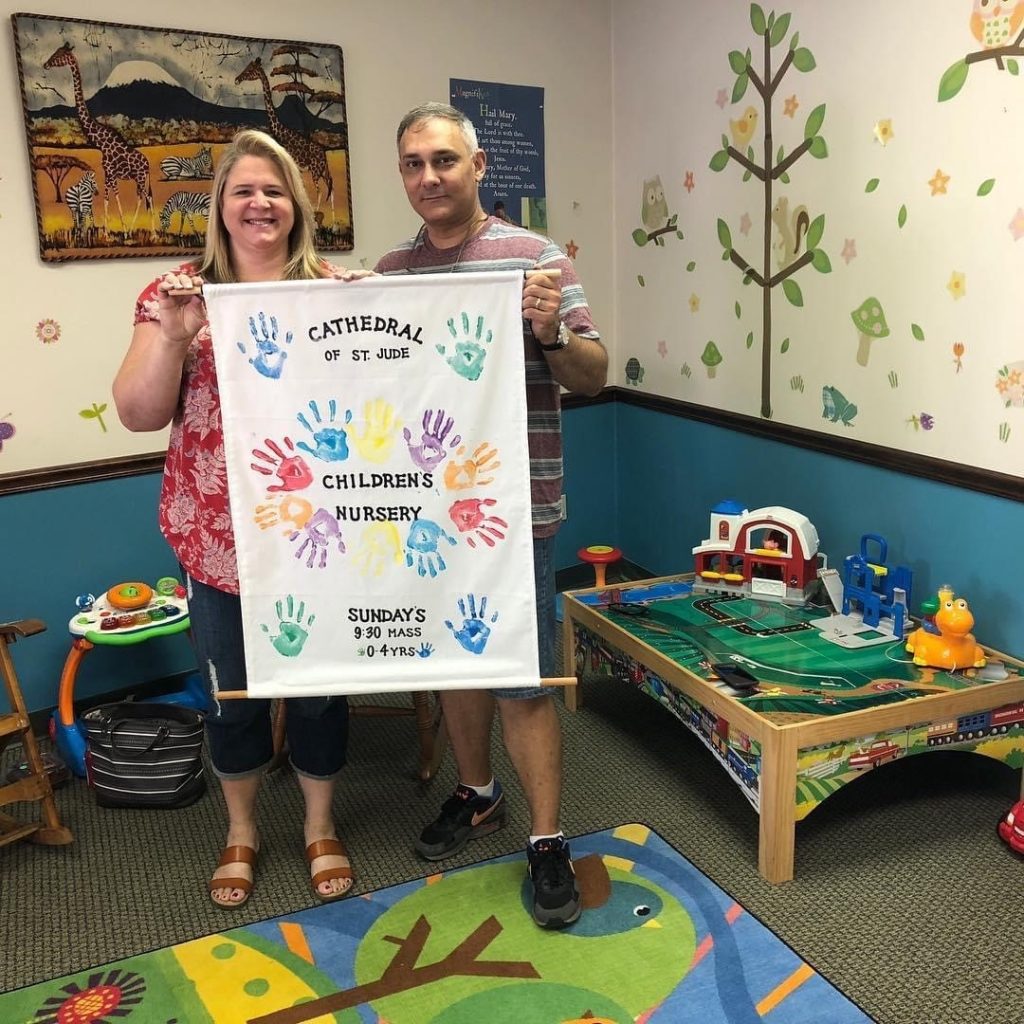 The activities of the Nursery Ministry are suspended until the COVID-19 restrictions are lifted.
Mission: The Nursery Ministry serves the Cathedral by providing care for children in a loving, caring, fun environment while their parents attend Sunday Mass.
What do we do: The Nursery Ministry provides care for small children ages birth to 4 years during the 9:30 a.m. Sunday Mass. The Nursery is in the Parish Center across from the Cathedral Welcome Center and Gift Store. Children can be brought to the nursery starting 9:15 a.m. and picked up before the Nursery closes at 10:45 a.m.
Membership: Our volunteers must love the Lord and little children. All members must complete Safe Environment Training and pass a background check.
Meetings: None.
Training/Preparation: Training is provided by the ministry leader.
Point of Contact: Lisa Hashem through the Cathedral Office at 727-347-9702 or office@cathedralofstjude.org.