As we attend Mass publicly during this time of COVID-19, we ask you to follow these guidelines and precautions with all Christian charity to ensure the safety of all.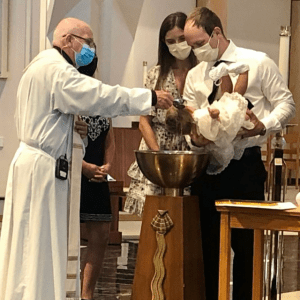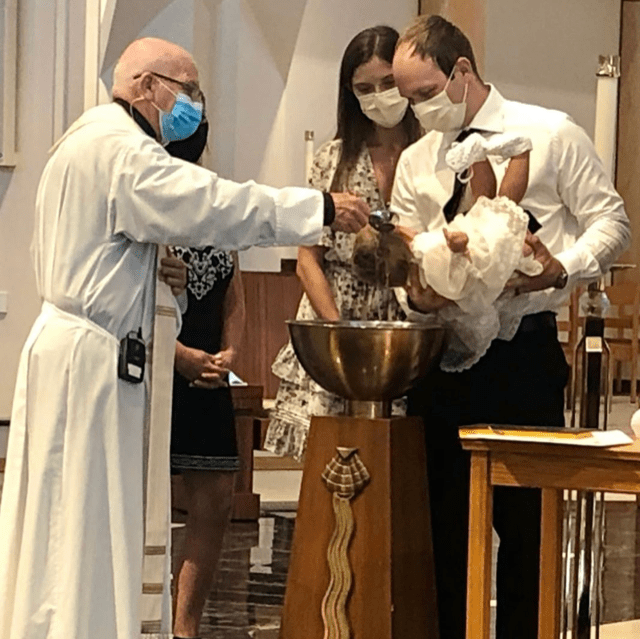 Please remain at home if you are feeling sick or if you are at an increased risk of illness. The Dispensation issued by Bishop Parkes remains in place for those who are unable to or believe they should not attend Sunday Mass.
Please wear a mask to Mass. Please put on your mask as soon as you exit your vehicle.
You may sit together with your family unit; otherwise, please observe the 6 feet of social distance recommendation. Please sit only in the pews that are available for sitting.
There will be no physical contact during the Mass. This includes no sharing of the Sign of Peace and no hand holding during the Lord's Prayer.
The pews will be sanitized regularly. However, we encourage you to bring your own sanitizing wipes and wipe down the area which you will be occupying.
Please note that all hymnals and missalettes have been removed from the parish.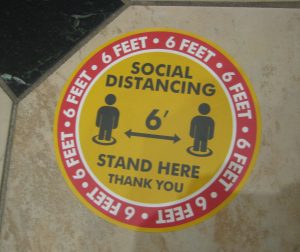 Offertory Collection baskets will be placed on the ramp-rails at the front of the church. We are encouraging as many as possible to sign up for

online giving

. Please call the office at 727-347-9702 if you need assistance in setting up online giving.
During Communion, there will be distribution of the Consecrated Host only. In Christian charity, we strongly urge you to receive the Body of Christ in the hand.
Please continue to maintain 6-feet of social distancing while in the Communion line.
Please keep your mask on until you have received Communion in the hand. Then, step to the side, lower your mask, receive The Body of Christ, replace your mask, and return to your pew.
As we depart the parish, please continue to maintain 6-feet of social distancing. Please be considerate of each other and show Christian charity.
For more information on COVID-19 and how the Diocese of St. Petersburg is responding to the pandemic and to find helpful links to government links, please click here.
If you have any questions regarding how the Cathedral of St. Jude is promoting safety during this pandemic, please call the office at 727- 347-9702.