THE STORE WILL BE CLOSED!
Sunday September 4 and Monday September 5 for Labor Day.
We will resume regular hours Tuesday September 6.
The St. Jude Cathedral Welcome Center & Gift Store Needs Volunteers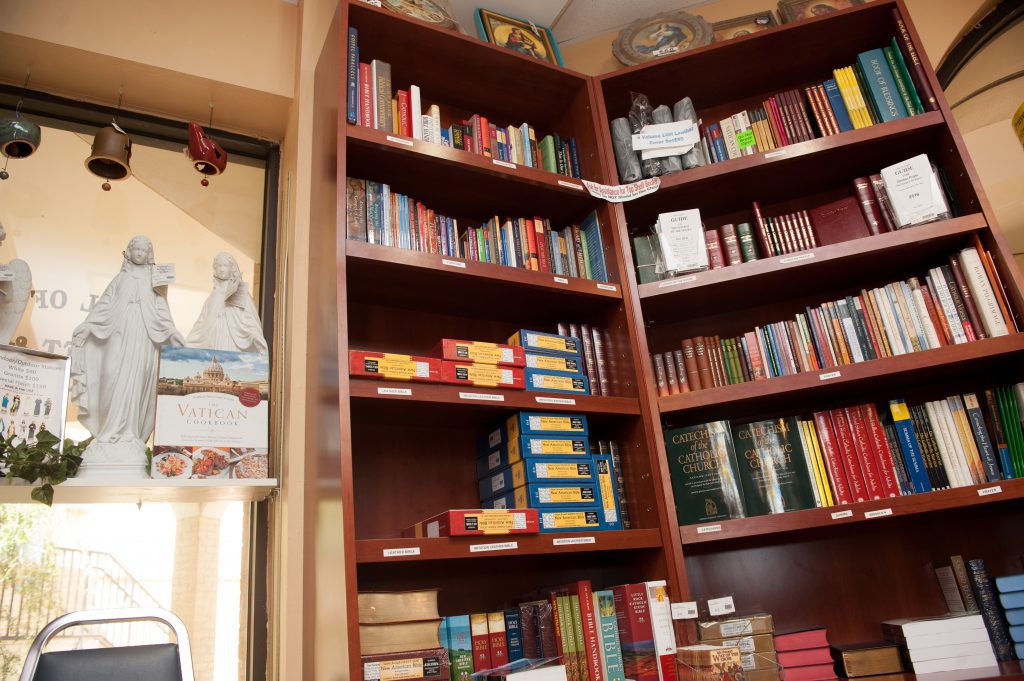 Please consider helping us on Wednesday from 9:30 am to 11: 30 am, Friday (times are flexible), or Sundays from 11:00 to 1:00 pm.
We are looking for friendly volunteers who love to help others. We will provide all training!
All volunteers require a Level 2 background screen and Safe Environment Training.
For information contact Joanne Daez, Manager, at 727-343-5599
or email bookstore@cathedralofstjude.org.
Sunday business hours are 9:00 a.m. to 1:00 p.m.
~Closed Sunday during the 11:30 a.m. Mass~
Weekday business hours — 9:00 a.m. to 3:30 p.m. Monday through Friday
COVID restrictions remain in place. Shoppers are welcome two at a time in the store.
All shoppers are requested to wear masks and maintain 6 feet of social distance.
The store manager and volunteers are resources for information about the Cathedral and are happy to greet you. They will help you to find the answers to your questions. Their mission is to glorify God through their service to you.
The Cathedral of St. Jude Welcome Center and Gift Store offers quality religious products and Catholic merchandise to enhance your Faith and inspire your spiritual devotion.
The Welcome Center and Bookstore is located adjacent to the Parish Center just off the courtyard behind the Cathedral.
Point of Contact: Joanne Daez 727-343-5599 or bookstore@cathedralofstjude.org
Cathedral Tours can be arranged by contacting
Joanne Daez at the St. Jude Cathedral Welcome Center & Gift Store
For more information: Call (727) 343 – 5599 or
email at bookstore@cathedralofstjude.org
In-person tours of the Cathedral are suspended until the COVID-19 restrictions are lifted.