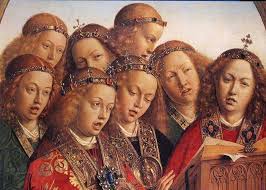 The Cathedral Schola is a small group of four to eight singers who lead music at various weekend special liturgies. Members should have experience singing their own part alone – as part of a small ensemble.
A knowledge of Music Theory, Vocal Production and Sight Singing as well as prior experience as a cantor or church choir member are helpful. The Cathedral Schola serves as section leaders in the Cathedral Choir. Other special singing opportunities are made available to Schola Members.
Interested singers, please email Jo Mabini Greene at cathedralmusic2010@yahoo.com.