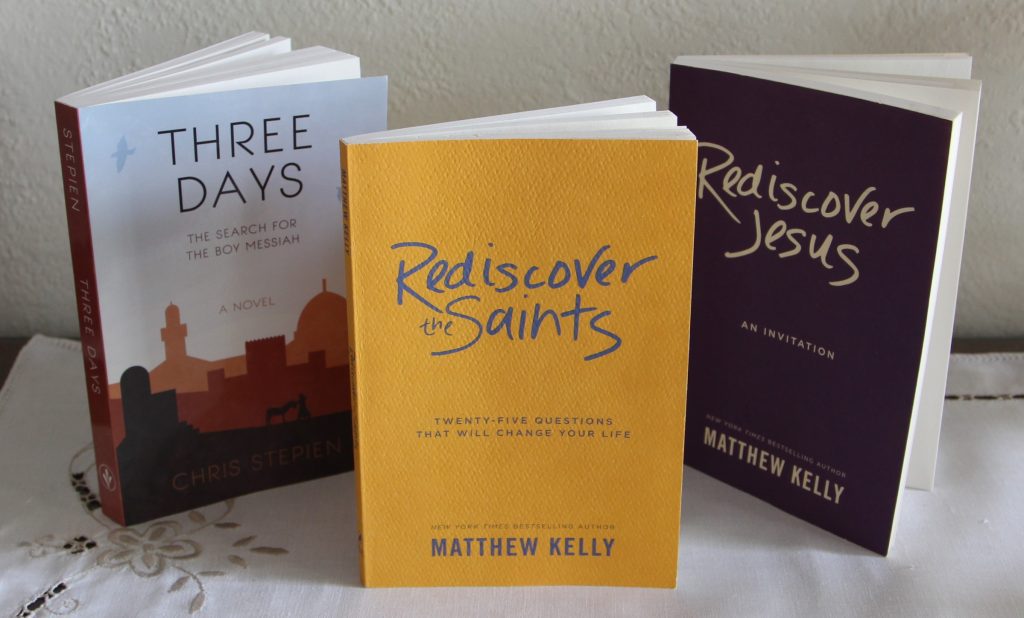 We are not meant to journey alone. Small Faith Sharing Groups are small communities within our larger community. Together we read, study, and share God's graces. We spur one another on in our journey of Faith.
Mission: This Ministry consists of small groups of five to twelve parishioners each, that encourage growth in faith, share their lives, and support one another in spiritual growth.
What do we do: Each group meets weekly to discuss a book or topic, that encourages participants to learn and grow in faith. Discussion guides are provided.
SMALL GROUPS ARE FORMING NOW.
Through our partnership with Dynamic Parish, we will use Turning Point: Eight Encounters with Jesus That Will Change Your Life by Dr. Allen Hunt.
This 9-week study will introduce you to people in the Gospel of John who were transformed by their encounters with Jesus. By entering into their miraculous stories, you will encounter Jesus in a personal way and develop a deeper relationship with him that will transform your everyday life.
Membership: membership is open to interested parishioners, and registration is required.
Meetings: Weekly meetings are held via ZOOM. Click here to learn more about using ZOOM.
Point of Contact: Charmaine Carter through the Cathedral Office 727-347-9702 or ccarter@cathedralofstjude.org.