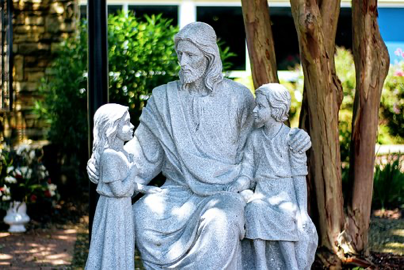 The Children's Liturgy of the Word is designed to give our children, from 4 years old to Second Grade, a better understanding and appreciation of what is happening when they come to Mass on Sunday.
During the 9:30 a.m. Sunday Mass, the children are called to the altar for a blessing and then dismissed with their teachers. The teachers present the Liturgy of the Word readings in a way that the children can understand. An activity or alternate story is used to further help them appreciate the meaning and significance of the readings in their daily lives. The children are returned to their parents in the Cathedral after the class.
All teachers have had Safe Environment Training and have passed a background check.
Point of Contact: For more information, please contact Mary Ellen Heinicke through the Cathedral Office 727-347-9702 or office@cathedralofstjude.org.