VACATION BIBLE SCHOOL
Returns June 12 – 16, 2023
REGISTER TODAY! SPACES FILLING UP FAST!!
Vacation Bible School (VBS) is offered for one week during the summer to provide children from Pre-School age three to those entering 6th grade with a spiritual, fun experience during summer break from school.
This is a fun time that is centered on God and His role in our lives.

The activities are set up as stations in separate rooms that the children move through as they go through the day. Participants are organized into crews for the activities. Each station is decorated according to the theme for the year.
The cost is $40 for 1 child,  $70 for 2 siblings, and $90 for 3 or more siblings. Scholarships are available. Please call Louanne Gerdes @ 727-347-9702 or email lgerdes@cathedralofstjude.org for information on scholarships.
Adult and Teen Volunteers are needed. All volunteer positions are subject to approval. Volunteer opportunities are limited.
High School volunteers will have precedence over Middle School volunteers. Volunteers may be eligible for up to 25 service hours.
Adult volunteers (over 18 years old) are required to complete the Safe Environment Program Training offered through the Diocese of St. Petersburg and undergo a level 2 background check and fingerprinting.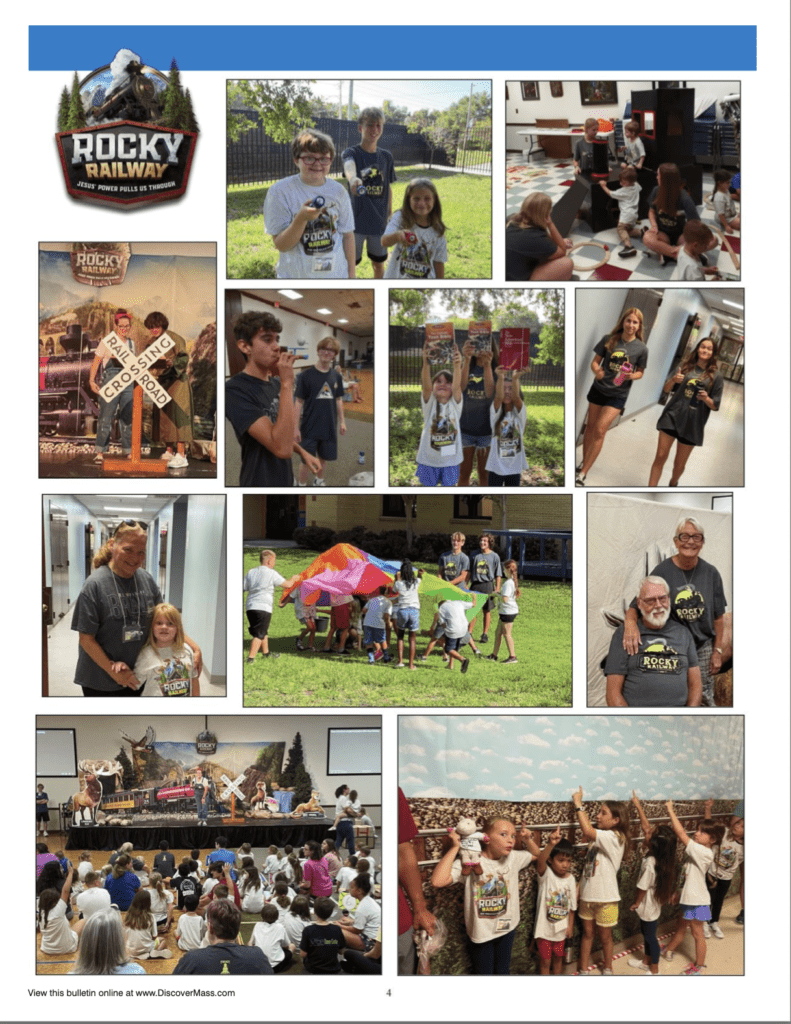 For mor/e information, please contact Louanne through the Cathedral office at 727-347-9702 or email lgerdes@cathedralofstjude.org.